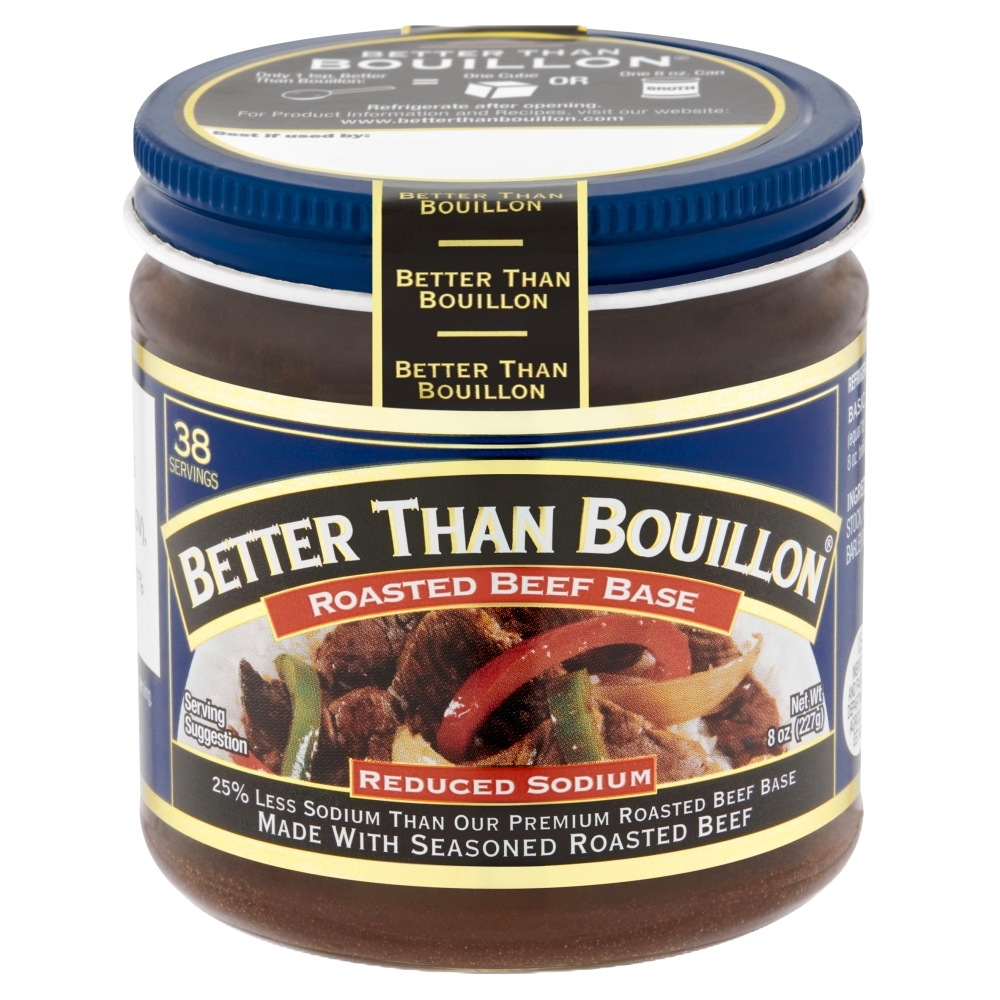 Roasted Beef Base (Reduced Sodium)
194 reducedsodium
Reduced Sodium Better Than Bouillon® Roasted Beef Base is made with roast beef and concentrated beef stock and blended with other flavorings It has one-quarter less salt than our Original Bases, conforming to FDA requirements for reduced sodium levels. Better Than Bouillon blendable bases easily spoon right out of the jar and let you add as much, or as little, flavor as desired. From marinades, glazes and vegetables to soups, sides and slow cooker dishes, Reduced Sodium Better Than Bouillon Roasted Beef Base adds flavor to all your favorite dishes.
---
Ingredients
ROASTED BEEF WITH CONCENTRATED BEEF STOCK, YEAST EXTRACT, SALT, SUGAR, MALTODEXTRIN, BARLEY MALT EXTRACT (GLUTEN), FLAVORING, POTATO FLOUR.
Nutrition Facts
Serving Size: 1 tsp
Servings (per 8 oz container): 38
15 Calories
---
---
---
Not a significant source of other nutrients. Percent daily values are based on a 2,000 calorie diet.